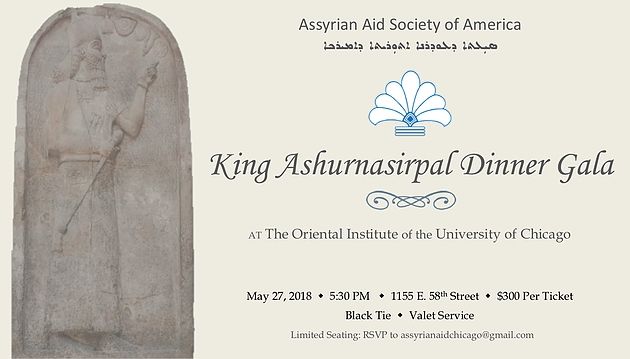 The Chicago Chapter of the Assyrian Aid Society of America invites you to the second annual King Ashurnasirpal Dinner Gala inside the prestigious Oriental Institute Mesopotamian gallery on March 27, 2018, an intimate dinner in a memorable setting amongst the Lamassau and ancient Assyrian artifacts.
The evening will include a cocktail hour inside the museum's Persia Gallery followed by dinner inside the Mesopotamia Gallery. The menu for the evening will feature recipes from the world's oldest cook book preserved on Assyrian tablets!
I invite you to attend and support this magical evening.
Reservations available at assyrianaidchicago@gmail.com