Please take a look at the critical projects your donations fund
EDUCATION
With the establishment of the No-Fly Zone following the First Gulf War and the general stabilization of conditions in north Iraq, AAS-A and AAS-Iraq turned their focus to education and established the Assyrian school system. For the first time, Assyrian children were being taught in their own Assyrian language by Assyrian teachers from text books printed in Assyrian.
Today there are over 2600 Assyrian students in 27 Assyrian schools, from primary school through high school.
Specialty software on dedicated computers is used to fully translate and publish into Assyrian the most current state-approved text books in every subject. Buses fueled, maintained, and operated by AAS-Iraq transport children from outlying villages to schools in larger towns. New computer and Internet labs are preparing the students for a brighter future.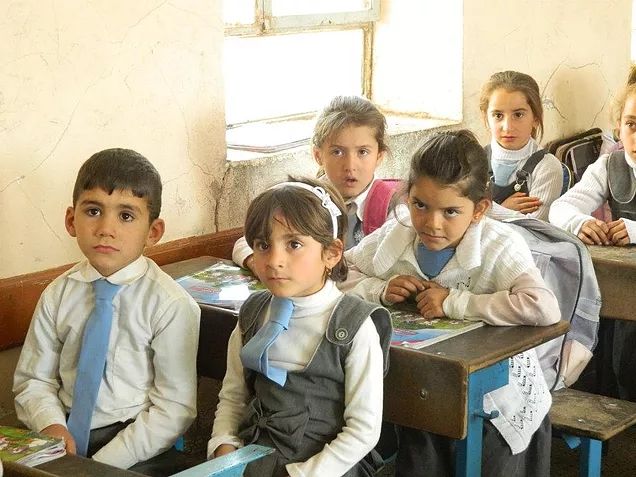 REFUGEE CRISIS
In 1991, with the outbreak of the First Gulf War and its immediate aftermath, the Assyrian Aid Society was founded to provide relief for tens of thousands of Assyrian Christians in Iraq fleeing the conflict in southern Iraq for safe haven in the north.
With the Second Gulf War, the ISIS occupation in 2014-2017, and civil war in neighboring Syria, AAS has continued to provide relief for Assyrian Internally Displaced Persons (IDPs).
As the internal displacement of Assyrians in Iraq continues and refugees flow from Syria, the need for humanitarian assistance escalates. Many of the IDPs have fled to cities like Nuhadra (Duhok) or Erbil but thousands of IDPs have settled in remote villages where other aid organizations have limited access. The internally displaced Assyrian families are living in harsh conditions with little or no money and oftentimes no hope of returning to their homes.
The need for humanitarian assistance for our sisters and brothers in the region is ongoing and remains a priority mission.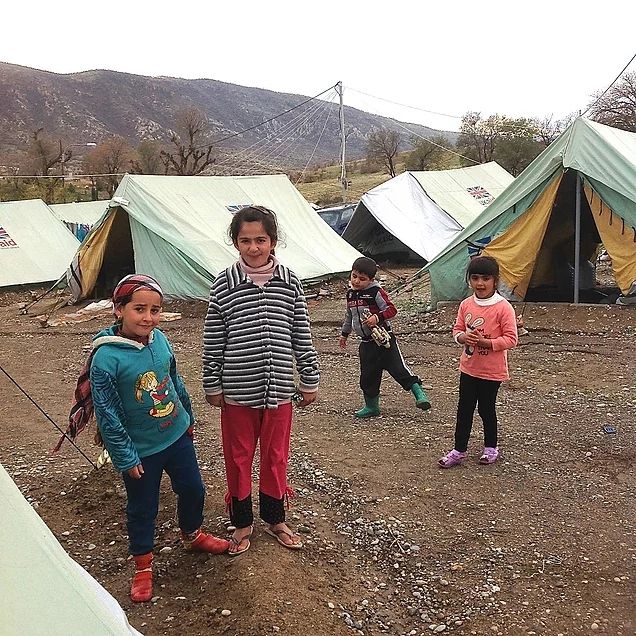 PUBLIC WORKS
Since 1991 the Assyrian Aid Society of America has dedicated itself to improving the lives of Assyrians in the Homeland by implementing a vast series of construction and public works projects. Among these activities are roof recastings, home reconstruction, designing and constructing electrical networks and irrigation systems, rehabilitation of public buildings such as community centers, and planting thousands of apple trees.
AAS-A and AAS-Iraq have also partnered with the United States Agency for International Development (USAID) to build roads and bridges as well as rehabilitate or build new electrical networks and irrigation systems.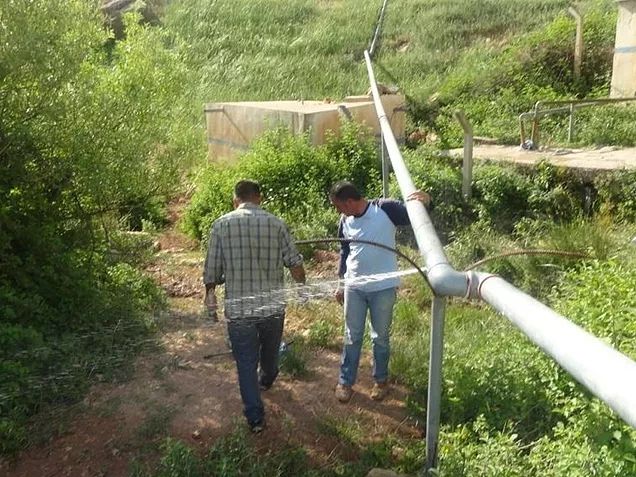 CHILD CARE FOR WORKING FAMILIES
The Assyrian Women Union is a charitable organization supported by the Assyrian Aid Society-Iraq. Among its other community activities, the AWU runs two day care centers providing a safe and learning atmosphere for the youngsters while their parents are at work.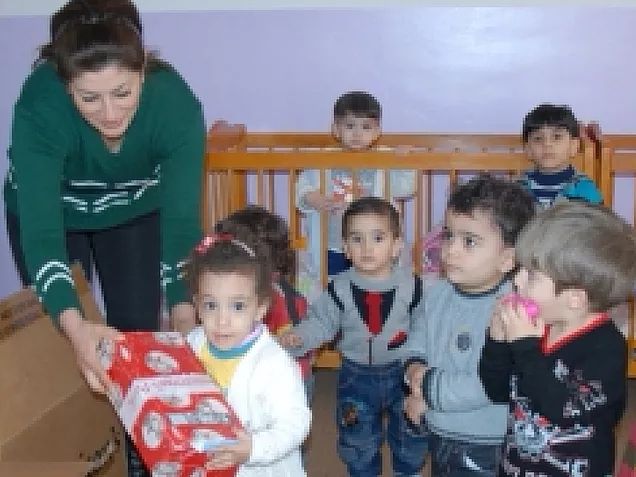 MEDICAL
The Assyrian Aid Society of America has established and maintains pharmacies and health clinics, including mobile health clinics serving rural and remote areas, to bring much needed and free or affordable medical services to areas lacking in public health care.