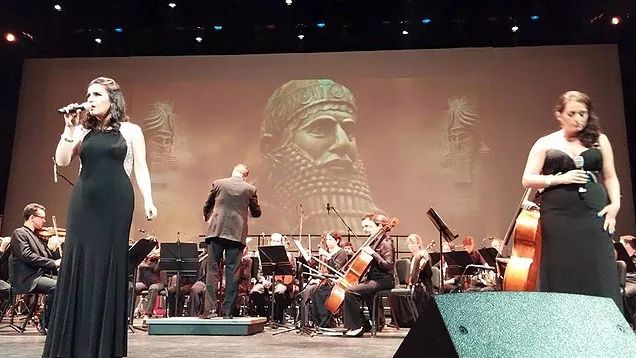 In its Mission Statement AAS-A commits itself to promoting Assyrian culture and heritage.
In 2006 the AAS-A Mesopotamian Night cultural project was launched in the California Central Valley, showcasing traditional and contemporary Assyrian music and dance and poetry. Since then these gala evenings have moved to San Jose and have become an annual phenomenon, providing a stage for Assyrian artists while raising tens of thousands of dollars for humanitarian projects in Iraq.
In 2014 the Mesopotamian Night project premiered in Chicago and was a rousing success, followed this year with a widely acclaimed show in Los Angeles.
In addition to the Mesopotamian Night program, the Los Angeles chapter has also sponsored and hosted poetry and art shows featuring Assyrian artists.
Fundraising activities at all chapters and the annual Narsai's Taste of the Mediterranean gala in San Francisco routinely feature popular contemporary Assyrian singers such as Ashur Bet-Sargis and Walter Aziz.