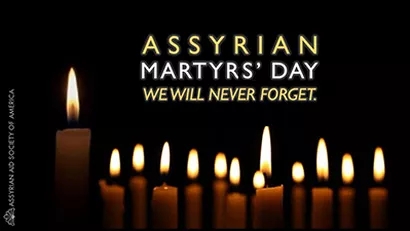 August 7th marks the commemoration and honor of the Assyrian Martyrs from the Assyrian massacre of 1933 in Iraq and subsequent massacres that continue to raise challenges for Assyrians throughout the Middle East.
We honor the martyrs, the survivors and those who have lost loved ones and continue to endure violence for the preservation of Assyrian culture, history, and identity.
We seek your help to improve the way we respond to such atrocities. AAS-A strives to meet all of the victims' needs but we cannot do it without your support. Our nation needs you.