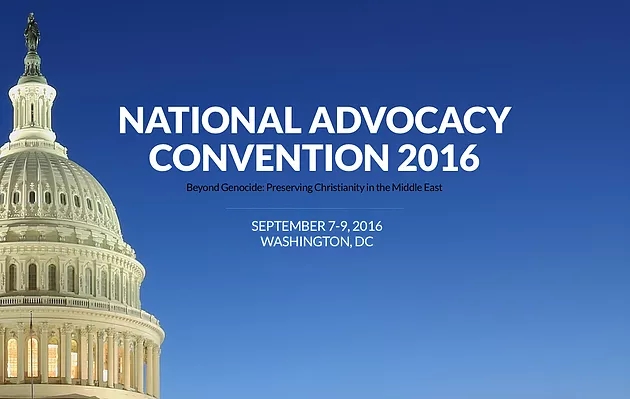 The Assyrian Aid Society of America (AAS-A) and the Assyrian Aid Society-Iraq (AAS-Iraq) will join with other concerned organizations for three days of advocacy, awareness, and mobilization for the protection and preservation of Christians in the Middle East at the National Advocacy Convention 2016 in Washington DC September 7-9.
AAS-Iraq President Ashur Eskrya has been invited to be on the panel titled "Preserving Christianity on the Nineveh Plain", which will cover a variety of issues including legislation being introduced by Congressman Fortenberry calling for the creation of a province as well as the unique historic nature of the Nineveh Plain. Mr. Eskrya will specifically address the important humanitarian, infrastructure, and relief work that is ongoing and will need to continue to rebuild the Nineveh Plain post-ISIS occupation.
AAS-A Special Projects Manager Mona Malik will be a panelist on the "Genocide and Persecution: Past and Present" panel, focusing on tying together the history of persecution and genocide perpetrated against minority communities in the Middle East to the genocide perpetrated by ISIS today. Ms. Malik's segment will particularly address the persecution of the Assyrian Christians over the past 120 years.
National Advocacy Convention 2016 is sponsored by In Defense of Christians in partnership with The Philos Project, the Armenian National Committee of America, and the Institute for Global Engagement.
For attendance information, click here.