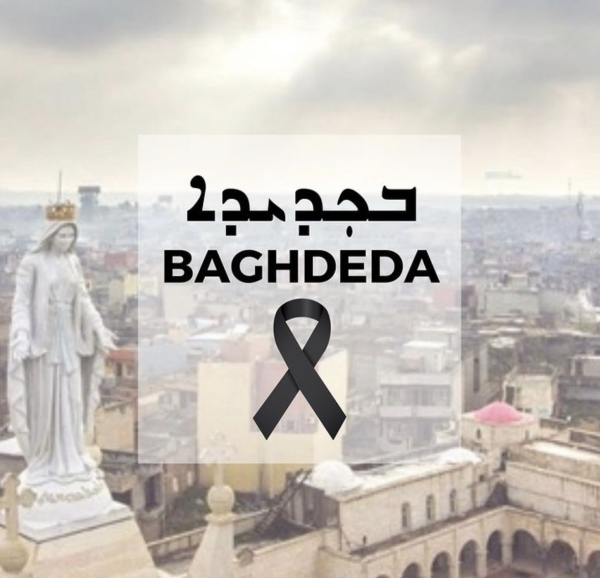 SUPPORT & AID FOR VICTIMS OF THE BAGHDEDA WEDDING FIRE
On September 26, a devastating fire erupted at a wedding hall in Baghdeda, Nineveh Plain, Iraq, leaving a trail of devastation in its wake. The magnitude of this tragedy cannot be overstated, as it has claimed the lives of 117 individuals, leaving many others critically injured. Our dedicated team on the ground, which includes the AAS-Iraq Mobile Clinic medics, local chapter office members, and the AAS-Iraq leadership team, has been working tirelessly to provide immediate relief to those affected.
Our efforts encompass delivering essential medical supplies and addressing various urgent needs arising from this calamity. Moreover, the medical professionals in the region are gravely concerned as they anticipate that several patients with severe burn injuries may face additional complications in the coming days, potentially resulting in more tragic losses.
Our social media fundraiser met with an astonishing response, together with large figure donations from our partners in the national Assyrian community. While we await full delivery of the donations originating from Facebook and Instagram, AASA has already begun moving funds for the most immediate relief efforts. AASA is working with the Baghdeda community to identify needs to provide vital economic support to the families profoundly impacted by this disaster.
Our people of the Nineveh Plain have exhibited remarkable resilience in rebuilding their ancestral lands following the dark shadow of ISIS. Undoubtedly, they will endure and rise above this latest adversity as well. As the Assyrian Aid Society of America, it is both our privilege and duty to stand firmly by their side during these challenging times.